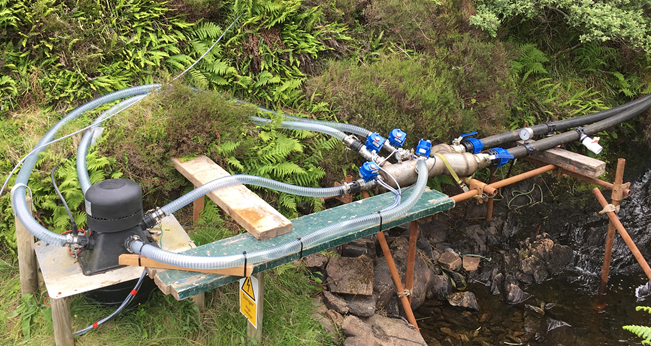 Jamie Robinson has been busy automating a TRG turbine he installed a few years ago.  He now uses a level sensor in the intake pond, coupled with an industrial controller, to manage the valves at the turbine.  He can now harness more generation whenever it rains, which has increased the yield of hydro power by 30-50% and no more outings to the hydro turbine valves every time it rains.
Read the case study on this conversion here.
It works brilliantly and my estimate of increased power generation of 30% is proving very conservative. I reckon it has increased things by at least 50% and possibly even more. I haven't had to run my generator at all since the system was put together and the weather has certainly not been wet all of the time.